COTA hopes for a repeat of Formula 1 record-setting attendance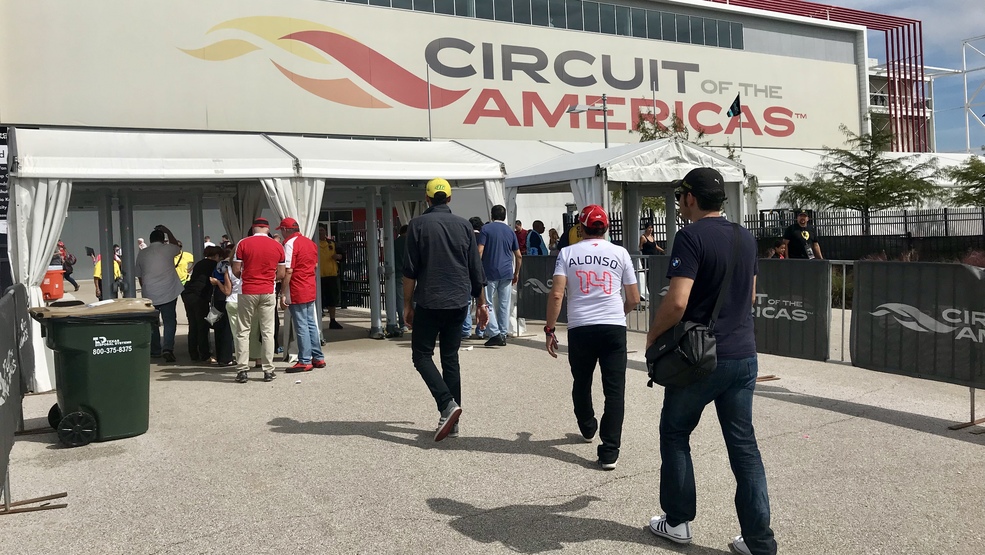 This weekend will put Circuit of the Americas (COTA) to the test. In 2016 the Formula 1 race had record attendance. 269,889 fans turned out to see the US Grand Prix. But this year COTA has the challenge of trying to repeat or even exceed those numbers.
Pushing the limits is the right formula to win on the track and in the COTA business office. This year COTA is upping its game to bring in a wider audience.
"The fans, the fun and especially the cars and the driving," said Anthony Muto, a long-time Formula 1 fan.
Muto has never missed a racing weekend. But now COTA is making it possible for his six-year-old son, Dante, to celebrate the sixth year of Formula 1 in Austin.
"It's something I can share with him and hopefully pass along and maybe interest him in some karting. Maybe one day he'll be out there," said Muto pointing to the COTA racetrack.
Anthony's son is interested in the go-karts and race cars, but his wife and daughter are coming for the concerts.
"Especially last year, when they brought in Taylor Swift, a whole new influx of fans came in. We saw younger fans and they all came in interested in Formula 1 and talking about Formula 1, as well as looking forward to the concert at night," said Muto.
On Friday, Irish newlyweds were some of the first through the turnstiles.
"The whole wedding was booked to get here. It was planned around getting here for this weekend," said Vicki Aher.
"She gets her wedding day. I get my F1," said Gary Aher.
COTA sees Gary as a safe bet, it's Vicki who they're wooing.
"I came for Justin and Stevie Wonder, not for the racing," said Vicki.
The ultimate goal is to create enough off-the-track thrills to bring in fans and their families for an entire week. Which is why the Texas track has gotten the green flag to put the petal to the metal and try to make Formula 1 more like the week-long Super Bowl celebration.
"You are the party people. Like if anyone can do it the Americans can," said Vicki.
"The tailgate parties for football. You know how to do it, we don't. Basically, yes basically that's it," laughed Gary.
Unmute